How To

Enable IMAP

in Google Account
Google provides user to download emails/messages from Google Apps/Gmail mail servers to your local computer system, so user can access their email/message through programs such as Outlook or Thunderbird, if you use POP and IMAP access.
Here are simple steps to know how to enable IMAP in Google Apps/Gmail email following as:
After sign in Gmail/Google Apps mail login, go to Click Setting (Gear icon in the upper/right).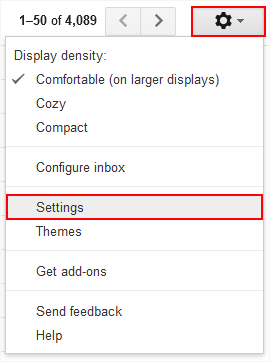 Then, Click "Forwarding and POP / IMAP" tab
About middle down the page in the IMAP Access section, select Enable IMAP. Click Save Changes button at the bottom of the page.